HEYYY!!
It's been a while since i made an update post, but I've got a couple of things that i want to talk about. I can't exactly reveal some things, but i'll update you on as much as I can, because a lot is happening :)
first thing I wanna talk about is...
500 FANS
It's crazy I've gotten this far on Newgrounds. I'm super happy I've been able to show my animations and art to people through Newgrounds. I really really appreciate all of the support i get for my cartoons. I've gotten the chance to work with other talented people to help make my cartoons even better too!
I don't really know what else to say, except thank you all for giving my stuff a chance :)
and thank you for 500 fans!!
like I said before, I've gotten to work on some pretty amazing things, and also some pretty great people too!
here are some of the things I helped with recently and also stuff that my friends worked on!
FULPWARE
@RGPAnims hosted a collab for Pico Day called Fulpware, a montage of microgames featuring several characters from Newgrounds!
A whole lot of people (including myself) worked hard on this project. Please please PLEASE WATCH THIS!! It's incredible just how much love got put into this collab!
(we even got a special someone named johnnyutah to voice the tankman for this)
PLEASE CHECK IT OUT IM BEGGING YOU!!
I'm really happy with how it turned out and everyone involved did a great freakin job!!
SHRIMP OS
My friend @Jack and others made a game called Shrimp OS!!
(the best shrimping game ever!!!!!!!!!!!!!!!!!)
A lot of love went into this game and there are a lot of cool things you can do in the game. There are also some secret games that you can find in ShrimpOS!
GO PLAY SHRIMPOS NOW!!!!!!!!!!!!!!!!
THERES A LOT YOU CAN DO AND THIS GAME ALSO HAS A LOT OF LOVE PUT INTO IT!!!!!!!!!
DANKMAN: STEVES NEW ADDICTION
Me and @Icy64 worked together to make an animation for the Dankmen Art/Animation Contest a little while back!
Steve gets addicted to NFTS oH NOOOOOOOOOOOOOOOOOOOOO!!!!
GO WATCH IT!!
quest of for the epic!
@SomeApe made a little trolley game. It has yummy apple in it and also a cat picture i think
GO PLAY!!!!!!!!!!!!!!!!!!!!!!!!!!!
TOM FULP BIRTHDAY SPECIAL
@Droid made a very nice song for Tom Fulp's birthday featuring a bunch of people, including me, wishing Tom a very happy birthday!
GO LISTEN NOW!!!!!!!!!!!!!!!!!!!!!!!!!!
That's all of the stuff that I've helped with in one way or the other,
but theres stll a couple of thingsthat I'm working on and a couple collabs that I can't show you ;)
but....
WHERES OP BATTLES?!?!?!
I am going to do another OP Battles eventually! I've just been working a lot of different things that I haven't had much time to actually work on personal projects.
and I also have some plans for some other one piece cartoons not related to OP Battles or Luffy's BIg Adventure.
heres a hint as to what the next OP Battles will look like...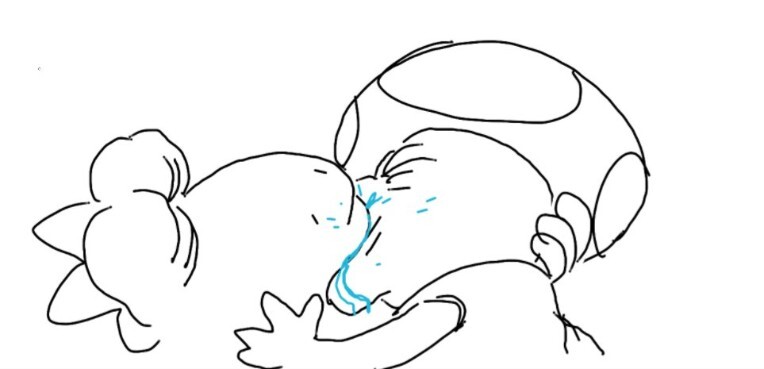 I will not elaborate further.
CONCLUSION
I have to thank Newgrounds for all of this. Newgrounds and the Newgrounds community has some very talented and supportive people. Without Newgrounds, i really don't know what I'd do honestly. I'd probably still be trying to somehow make YOUTUBE work...ugh...
Newgrounds has given opportunities to work on things that I've thought about doing for a really long time. It's helped me make new friends!
I cannot thank all of you enough for being there for me.
Thank you Newgrounds and Thank you @TomFulp for creating the best website/ best community!
THANK YOU SO MUCH FOR 500 FANS!!
I'll keep making my silly little one piece cartoons :)
<3
Tyro1301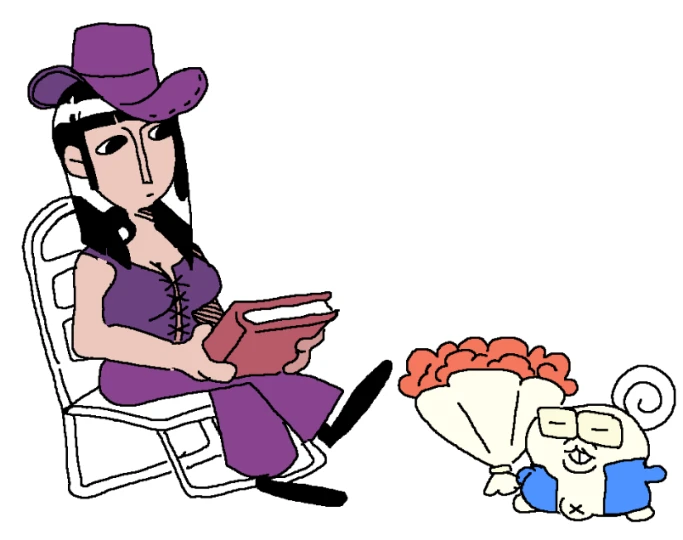 drawing made by @SomeApe